What To Do When You're Feeling Taken For Granted
There may be certain times within your relationship where you'll need to pull back a little.
In particular, one of those times would be when you are feeling taken for granted by your partner.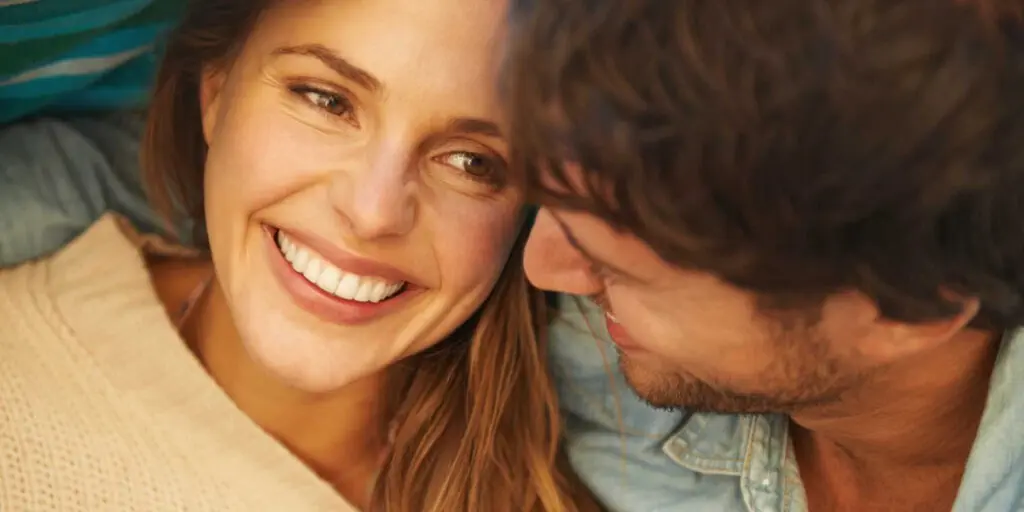 Whether you've been exclusive with someone for six months or you've been married for 20 years, if you're feeling taken for granted, you've got to act – for your sake, and for the sake of your relationship.
But before we get to that part, first, let's get clear on what it actually feels like to be taken for granted. Ask yourself the following questions:
Do you feel as though you are doing more work than your partner is (within the relationship)?
Do you or have you been feeling unappreciated by your partner?
Do you feel exhausted as a result of doing favors and constantly going out of your way for your partner?
Do you feel as though your partner nowexpects certain things out of you that you only used to do every now and then, just to be nice?
Have you noticed that your self esteem isn't as high as it once was, especially when it's something having to do with your partner and/or your relationship?
Does your partner "give back" very little to you in return?
If you answered yes to two or more of the above questions, chances are, your partner may be taking you for granted…
…BUT – Don't jump to conclusions or get too upset just yet!
Most of the time, if you're in a relationship with someone who you see as a genuine, good person (and hopefully you are!), they're most likely not taking you for granted on purpose.
It can be very easy for people to get caught up in habits and routines, and get so comfortable with the way things are, that a lot of the time they don't even realize how they are being, or how they are coming across to their partner.
And because it's human nature to become comfortable with things when you've been with the same person for a while, there's a definite possibility of this happening at some point or another in your relationship.
Does that mean that you have a bad relationship, or that your partner actually isn't as good for you as you thought?
Absolutely not!
Okay, so they're not doing it on purpose… well that's a relief.
But what are you supposed to do about it?
How you go about dealing with that icky feeling of being taken for granted will make all the difference in the quality of your relationship down the road.
And the good news is, the solution to this problem lies completely and totally within you.
Now, let's get down to it.
If you're feeling this way, chances are, you've been doing way too much, and probably for a while now, too.
You've been doing too much for your partner, and you've been doing too much for the relationship…
…And not enough for yourself.
Maybe you've been constantly tending to your partner… maybe you've been consistently putting their needs before your own.
Maybe you've forgotten how to say "no," or maybe you never even knew how to say no in the first place.
Perhaps you're married and have children, a home that needs to be taken care of, and cooking that needs to be done, but you find yourself doing most of the work to "keep things together."
While it's important to consider the other person's needs and feelings when we are in a relationship, the needs and feelings of our own (at least most of the time) have got to come first.
Why?
Simple: Neglecting to put our feelings and needs first is the quickest recipe for resentment.
And after the resentment sets in, you start to pile on pounds of anger which you are keeping stuffed down tightly, until one day you explode!
Some people might call putting yourself first being "selfish," but I believe that practicing selfishness to a certain extent is healthy for both yourself and your relationship.
The word selfish is actually defined as this: Concerned chiefly with one's own personal profit or pleasure.
And what's wrong with wanting to please yourself?
Putting others (even if they are loved ones) constantly before yourself is a form of self sabotage, because by doing this you are not treating yourself well.
It's easy to get so used to doing things for our partner and for the relationship that it starts to feel normal to not put ourselves first.
We forget what it feels like to be the one who is being taken care of! (For women this is especially easy, since they are so nurturing and giving by nature.)
Perhaps we've forgotten how to let ourselves receive from our partners as well – we are at fault for this (but it's okay!).
We can get so caught up in doing things for others and be so "in our masculine energy" getting things done, that we forget how to let our partners do things for us.
Feeling that urge to take control of getting things done is normal, but sometimes we need to let it go.
On the flip side, our partner may also get so used to us doing, doing, doing, that they forget to express their gratitude for us, which they are at fault for…
…However, the good thing is, you don't need their cooperation in order to make things right.
You can do it all on your own.
You can start by re-learning how to say the word, "no."
Tired and don't feel like cooking tonight? Don't do it.
Had a rough day and aren't in the mood to get the kitchen straightened up? Don't do it.
Rather take a hot bubble bath with some candles than watch your partner's favorite show with them? Do that!
Chances are your partner isn't going to get all crazy-angry on you, especially if you express to them in a non-blaming way that right now it would just feel better to you to do "xyz" instead of doing that.
Re-learning how to say no and doing what you feel like doing can feel pretty weird, and maybe even wrong to you…
But here's the thing… it takes so much of the pressure off of you, and it's only a matter of practicing it for a little while before you begin to realize how much lighter you feel.
Your partner may or may not "grumble" for a little while after you've changed your ways, but they will get over it.
Putting yourself first is not only healthier for you, it also allows you to be more present in your relationship with them when you are together, because when you have your own affairs in order and you feel good, it's easier to enjoy their company.
This will improve the overall quality of your relationship.
So, start by making some small changes in yourself by beginning to put your needs first, and things will organically start to shift in your relationship, you'll see.
You will start to realize that you aren't feeling taken for granted any longer…
… And the best part of it is, your partner will start appreciating you way more, (and show it too)!
About the Author
Latest Posts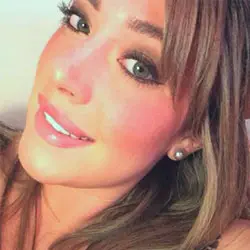 Author of "A New Confidence: The Ultimate Beauty Overhaul – Inside and Out," Georgie is a former beauty editor turned relationship coach. During her magazine days, she was constantly surrounded by countless amazing, smart and very driven women who had been having trouble finding love all their lives. It made her wonder… Why does it seem so effortless for some women to find amazing men who adore them and worship the ground they walk on, while for other women it just seems impossible? She became determined to find out why. Having trained under relationship guru Rori Raye, Georgie can give you access to the secrets you need to know in order to get all the love, attention, and affection from a man that you crave, fast! If you're ready to effortlessly find and fall in love with the man who is going to cherish and adore you and only you forever. You can download your free "5 Steps To Be The Woman He Adores," and sign up for a FREE coaching session with her.