Ways to get Through a Breakup with a Boyfriend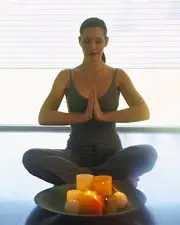 The pain of the breakup is hard, but with the right ways to get through a breakup will make it easier. Below are 6 steps to help you move forward.
Box up the reminiscing momentos
First, box up any photos, pictures, or scrapbook items, so one can still reminisce in the future. Clean house! Whatever one is planning on doing, do not burn or tear up the photos or scrapbook items hastily.  Some people in the past have really regretted later burning or destroying things in anger.  I know someone personally who went ahead and burned all her photos, and got rid of every item she and her significant other had in common.  She really regrets that now, and she can't get any of those items back.  It's not entirely a bad thing to take photos out after a certain part of time, and just be glad that that "wrong person" gave you your freedom so you can finally find the genuine person that one does belong with.
Have an excellent cry!
Furthermore, no holding back! Research has suggested that crying can help release harmful chemicals from our bodies. The phychological side is that it helps one deal with his or her strong emotions, get them out, and refocus with powerfully positive charged energy. Especially in situations where one feels "stressed out," tears have been known to help release the stress from one's body. Crying is actually good for someone and it depends on the context of which it is handled for it to work in a positive way. For example, crying can help bring people closer together. One person then has a clearer view of what brings pain to a friend or loved one, and that person can play a prime role in helping the person through that time so future incidents don't occur. As Dr Suess states, "Don't cry because it's over, smile because it happened." Once one is done crying, one can push forward through his or her grief, to better resolve his or her life problems.
Look one's best!
Finally, one should always look one's best. Whether he goes to one's school, one's church, or a local establishment that you both have frequented in the past, it' good to continuing to look one's best an improve upon herself. Never let a past boyfriend divorce get one down. He may just regret his decision if he sees one is doing her best to take care of herself, and have appeared to move on. A local trip to a hairdresser for a make over, hair cut, and or pedicure, can do wonders for one's soul.
When he comes back!
When he does come back to you, and he will because you are too much of a rare jewel for him not to, make him work for getting back into your good graces. Even if you still hold a flame for him, make him work for getting you back. Make it seem as if you have other prospects out there waiting for him, and he will take this as a delightful challenge. Men like a puzzle. If one is too easy to    figure out, there's no sense of mystery, and he may then very well become the "resistor" instead   of the "seeker".
Celebrate life!
When one has come out of the deep darkness of despair, celebrate life! There is life after a divorce of a boyfriend, and renewal comes in time. Just take some reprieve for the process to work.  Get back your groove. Put on a happy song that one really likes, and dance like no one is watching, and sing like one couldn't care less who was listening. Take the time to let oneself grieve. There is healing in grief, and one should never underestimate it.  Start dating again. It can help regrow one's social network, and give one a feeling of positively moving forward.  Lastly, celebrate being single.  Throw a boyfriend divorce party and have oneself a ball.

About the Author
Latest Posts
Joanna founded Love Engineer Dating and Relationship Advice blog in 2004 after she saw her friends struggling to date in Silicon Valley. Over the years she has introduced 11 couples who got married and still remain married years later.