Sexy Foods: Vanilla, Truffles, Lobster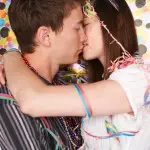 One of the sexiest elements of any date night, whether it's the first date or your fiftieth, is sexy food.   Sexy foods, such as vanilla, truffles, and lobster, contain natural 'dancing from the kitchen to the bedroom' aphrodisiacs!
When you want to put a little mood in your sexy foods, you won't find yourself short on culinary versatility when cooking with vanilla, truffles, or lobster.  Whether you are dining out or staying in, their adaptability makes them a hit with many people who want to turn an ordinary dinner to seductive evening.
For a seductive appetizer, rely upon the musky bouquet of truffles. Truffles have long been reputed as the ultimate sexy food, and have been enjoyed as a delicacy for centuries. Truffles release a fragrance similar to male pheromones, seducing women across the world. To make an appetizer with truffles, grate them in fine shavings over any kind of hot rice or pasta.  I eat them straight out of the jar when provided the opportunity!  For most of us, truffles are too costly for every day use and they are challenging to find.  Truffle oil makes a nice substitute, and it can be found at many specialty grocery stores.
Lobster is an intimacy inviting choice with protein and vitamins promoting good health and sexual stamina for men.  A bit on the pricey side, lobster has long been synonymous with wealth and luxury, and what better way to impress your date? Not only does lobster smell and taste sensuous, it won't weigh you down and make you lethargic like steak or turkey. Lobster is a smart and sexy choice for your main course, whether it's freshly steamed  or simmered in a creamy bisque.
Finish you flirtatious meal with vanilla.   Vanilla is an undisputed natural aphrodisiac used in sexy foods and expensive perfumes, with its' provocative aroma and kissable taste. Offer your date a smooth vanilla ice cream, or frothily whipped fresh cream over strawberries.
Truffles, lobster, and vanilla are a trio of sexy foods turning any date night into a sensually naughty culinary encounter designed for two.
About the Author
Latest Posts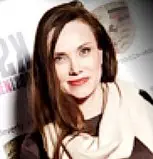 Anthropologist Carisa Carlton delves into the depths of human connections, offering a distinctive lens through which to view the intricacies of relationships. A prominent figure in domestic violence research, her anthropological approach allows her to tap into the authentic emotions and patterns that underscore human bonds. Carisa champions the idea that relationships are ecosystems that require balance and understanding. Through her blend of extensive research and genuine empathy, she provides invaluable insights. Turn to Carisa for a uniquely anthropological take on navigating the complexities of love and emphasizing mental well-being in relationships.