Online Dating Tips for Women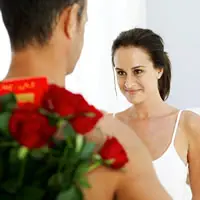 These guidelines will help you navigate through online dating and help you attract the right kind of man:
* DO keep your emails short when responding to potential matches. Two or three sentences is fine. The same goes for filling out your online profile, try to answer the questions without being too lengthy.
* DO give nice guys a chance, even if they are not your physical type or don't have the kind of job you'd ideally like them to have.
* DO make a backup plan when you schedule a first date with someone so you won't feel bad if they cancel at the last minute.
* DO keep the first date casual and short. An hour is enough time to figure out whether or not you want to see someone again.
* DO keep the conversation light on the first date. Talk about things you are passionate about in a positive way, rather than talking about past relationships or stressful family or work situations. Be playful and fun.
* DO be genuinely curious about him. Even if he's not your Prince Charming, there's probably something positive you can gain or something you can learn about yourself through your interaction with him.
* DO be yourself, rather than who you think he wants you to be. Authenticity is a sign of confidence,and confidence is very attractive to men. The right man will want to be with you for exactly who you are!
*DO physically lean back in your chair and smile when you're on a date, rather than leaning toward him. He will lean forward toward you when you do this. Be warm and inviting when he does.
* DO listen to your intuition. You don't have to say yes to every man who asks you out if you get a weird vibe from him.
* DO keep your energy open to all men in real life as well. Once you start dating online you may notice more men checking you out as you go about your daily activities, such as at the grocery store or the gym. Smile and make eye contact with every man you interact with throughout the day.
* DON'T be the initiator when it comes to dating. For example, don't offer to give him your phone number until he asks for it. Let him be the one to ask you out. You want to experience his energy coming toward you, not the other way around. If you come across someone online who you think may be a good match, you can send a him a quick email to say hello, but let him do all the initiating after that. If he's interested he will take over from there.
* DON'T create a fantasy in your mind about a man before you actually meet him in person. Being overly invested in the idea of someone before getting to know them most often leads to disappointment. It's better to just show up without giving it much thought and be pleasantly surprised by who you meet.
* DON'T drive to him for a first date. Find a public place near you where you feel comfortable, like a coffee shop or somewhere where you can walk around.
* DON'T try to "convince" him that you're a great catch. Anything that looks or sounds like convincing comes across as desperate to a man.
* DON'T rush to fill in any awkward pauses that might come up during a conversation. Just smile and let him do the best that he can, he's probably nervous too!
* DON'T worry about it if a guy disappears on you (doesn't ask you out for a second date, says he's going to call and doesn't, etc.), no matter how good looking, smart, or charismatic he is. Trying to figure out what happened is just a waste of your time. If a man wants to see you again he will contact you and let you know, no matter what. If he doesn't, don't get hung up on it. Forget about him and move on to the many men who are interested in you!
About the Author
Latest Posts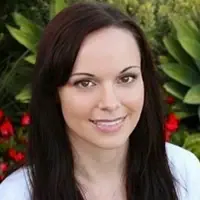 As a Certified Life and Relationship Coach with a masters degree in Psychology from Pepperdine University – and a Master Coach Teacher for Rori Raye – Helena understands the challenges of balancing the masculine energies used in work with the feminine energies necessary for success in dating and relationships. Helena helps women all over the world turn their relationship patterns around so they can attract more love into their lives. Whether you're recently single or you've been single for years – or you're in a relationship that seems to be going nowhere – Helena can help you quickly and permanently turn your love life around. For more free dating and relationship advice, visit helenahartcoaching.com. You can instantly download your FREE eBook copy of "3 Keys To Attract The Man You Want"and book a FREE 30-minute coaching session with Helena through her website.