Online Dating Profile Do's and Don'ts
So you've decided to do online dating, but you've gotten to the part where you have to write about yourself. You find yourself staring at your screen like a deer in the headlights.  O.M.G. How is this part so hard? Who knows me better than I know me? Uhhh, hmmm, well….Aggghh!
Trust me, everyone feels this way. I help people do online dating for a living. I've personally written countless profiles and boy, I tell you what, I'd be lying if I said I never ccomatosed at my computer screen with the same befuddled stare. But I know how to get through it and here I can help you too. Whew!
If form follows function, then it's at this point that I have to rejig your notion of your dating profile's function. Your written dating profile function is not: your autobiography. Nope. Forget the idea that you are just going to sit down and write about yourself.
At this point you're like, 'what is this girl talking about?" Successful online daters know that talking about yourself isn't what gets you dates. Making people interested in you does.
Here are the tips that showcase your more interesting personality:
 Do think about your audience: What do they want to see? Don't talk about what you want to talk about, talk about what someone wants to read about.
Don't ho-hum about how you never thought you'd do online dating: This says nothing about you to a reader. You're wasting your limited opportunity to make your first impression
Don't list adjectives:  Being kind, funny and intelligent are better expressed by stories of how you rescued your cat from a dumpster behind a circle K. And your favorite thing to do is karaoke to Britney Spears. And that you have researched the fool proof method to parallel parking with stick shift on a steep hill.
Do dare to be different: Answer a question differently than the one posed to you. Anytime you deviate from the norm, people take notice.
Don't talk about the obvious: Everyone wants someone that is their bestfriend that cares for them and enjoy each others company. Saying this is a waste of effort.
Do focus on your primary picture: If you're not attractive compared to the rest, no one will click on you to find out more.
Don't give your autobiography: Everyone has history. Most of them are boring. They don't tell anything to your readers if you'll get along in the future as a dater.
Do be funny: In the absence of a sarcasm font, you have to be careful of how you do funny. Telling a funny story works best as well as clever picture captions.
Do give interesting tidbits: If you've done interesting things that other people haven't done, tell about them in your profile.
Do be controversial in a fun way: Most people enjoy the playful banter of the early parts of a relationship. Don't be afraid to start playful debates with your profile. Think Hunger Games vs. Twilight Trilogy, The cast of Mad Men vs. Breaking Bad. Make them relatable; it's a great conversation starter.
For more online dating tips purchase my book from Amazon

About the Author
Latest Posts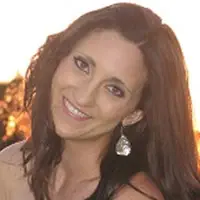 Gina Stewart+ is the owner of Expert Online Dating www.ExpertOnlineDating.com, an online dating consultancy founded on helping men. She helps online daters get more dates by maximizing profiles, pictures, emailing techniques and behavior. She is also the Online Dating Expert at www.DatingAdvice.com, and has been a featured expert in several print and radio interviews. Her ebook Expert Online Dating: Advice for Men from a Hot Chick can be found on Amazon and most major ebook retailers.