Learn How to End Recurring Conflicts in Your Relationships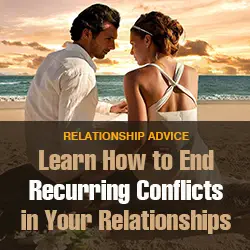 When you're in the middle of an argument or power struggle, conflict resolution is often counter-intuitive – what you should do is often the exact OPPOSITE of what you feel the most compelled to do in the moment.
The good news is, there are specific skills you can learn to dismantle arguments and help overcome power struggles in your relationships.
Instead of repeating old destructive relationship patterns, you can learn how to end recurring conflict so that the trust is restored between the two of you – so you can safely connect with each other in a way that brings you CLOSER.
These Conscious Communication Skills work in ALL of your relationships in your life, not just in romantic relationships. Here's the first one:
Ask Vs. Tell
Unless your intent is starting a fight, when you're sharing something with your partner, it's best to stay away from any kind of communication that TELLS them what to do or how to be.
For example, it's best to remove any statement starting with "you should…" from your vocabulary, because it often comes across as a covert attack. Even if you don't mean it that way or you're just trying to be helpful, it immediately puts your partner in the defensive mode.
Instead, try asking questions that begin with "how" or "what." Asking "how" or "what" questions can completely change the tone of a conversation. This works in all communication.
Rather than saying, "You should really do __________…" try, "How can I support you in getting this done?" or "What can we do to fix this?"
The first statement is likely to get a defensive response, while the second two statements come across as supporting, as though you're facing the problem as a team.
You'll want to steer away from "why" questions as well – because unless you're genuinely interested, they can cause your partner to feel interrogated.
Questions such as, "Why haven't you washed the dishes yet?" or "Why aren't you ready to leave yet?" can also lead to defensiveness, and what you want to do is remove that defensiveness.
If you want to discover the true motivation behind your partner's words, actions, or feelings – instead of asking, "Why are you feeling that way?" try something like, "Would you be willing to share with me why you're feeling that way?" Instead of causing your partner to become defensive, you're now working WITH them.
Own vs. Divert
When we're feeling defensive, we tend to want to divert blame away from ourselves, and often onto our partner. Even if we're in the wrong, we can still do this because our brains are hardwired to want to be "right."
When we're diverting the blame, we often use sentences starting with "you." This is the verbal equivalent of pointing the blame directly at the other person.
Statements such as, "You drive me crazy" or "You make me so angry when you do that" will cause your partner to immediately go on the defensive.
The way to stop diverting is to start connecting with and OWNING your experience. Instead of saying, "You make me so angry when you do that" – try simply saying, "I feel angry right now."
When you take responsibility for what you're experiencing in the moment, you can get the same message across without making your partner responsible for your feelings.
It may sound simple, but this is one of the most challenging communication skills for people to learn – it's counter-intuitive to the way that our brains are wired.
When you take the time to get in touch with what you're feeling and share your experience in the moment, your partner can actually HEAR you and will be much less likely to get defensive. This is essential to opening the lines of communication.
And Vs. But
"But" is a powerful word. When you say the word "but" – you basically negate everything you said right before it.
For example, when you say things like, "I love you but I need some time to myself right now" what your partner actually hears is, "I don't really love you."
"I love you AND I need some time to myself right now" is much softer, and it doesn't negate the fact that you love them.
These skills take some practice, and they can really change your relationship and your life when you learn how to use them correctly!
About the Author
Latest Posts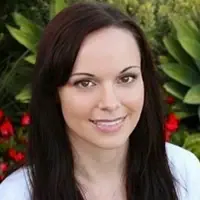 As a Certified Life and Relationship Coach with a masters degree in Psychology from Pepperdine University – and a Master Coach Teacher for Rori Raye – Helena understands the challenges of balancing the masculine energies used in work with the feminine energies necessary for success in dating and relationships. Helena helps women all over the world turn their relationship patterns around so they can attract more love into their lives. Whether you're recently single or you've been single for years – or you're in a relationship that seems to be going nowhere – Helena can help you quickly and permanently turn your love life around. For more free dating and relationship advice, visit helenahartcoaching.com. You can instantly download your FREE eBook copy of "3 Keys To Attract The Man You Want"and book a FREE 30-minute coaching session with Helena through her website.