Fixing a Relationship After Cheating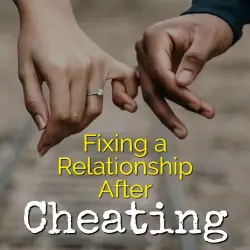 How could this happen to me?  Why would you do this to me?  What did I do to deserve this pain?  All these questions run through our minds once we have been cheated on.  There is never an easy way to discover this heart-wrenching news, but unfortunately, it happens.  Many people choose to walk away from the relationship as they feel all trust has been lost and it cannot be repaired.  Some choose to work out the wrinkles, move past the mistrust, and give their love another chance.
Both partners have to want to fix the relationship.
You have to give 100% and keep all lines of communication open.  Be honest about your feelings and even though you are trying to get over the broken trust of your relationship; there will be trust issues and arguments.  Let your partner know how you felt when they cheated, how embarrassed and belittled you felt, how heartbroken you became, and how you feel today.  Do you feel you can leave the pain behind and move on?    Do you feel you just cannot leave the past in the past and all though you gave your 100% to repair your relationship, you feel you must walk away because this does not mean they will not cheat again?  Being honest with your partner and most of all yourself is a huge step for you whether you stay in the relationship or not.
Do you want to start the whole relationship over with dating and courting each other?
I suggest rebuilding your relationship.  Send sweet texts/emails to each other.  Start dating each other, meet up for coffee or a walk in the park.  Make a date night for dinner and a movie.  Pay attention to each other and learn one another's needs and wants.  Maybe one of you or both of you were just going along with the daily life of the relationship and somewhere along the lines it became too comfortable, boring, motionless, or all three.  Fall in love all over again!  Bring yourselves back to life!
Focus on the present time.
If you forgive your partner, you forgive the unfaithfulness and move forward to repairing your love together.  You can still have feelings of sadness or betrayal, but you cannot mistreat them.  You cannot accuse them of betrayal because they didn't call you back immediately, and you cannot keep bring up the past.  If that is the case, it may be time to move on from the relationship and let go.
Do not blame yourself!
Stop thinking about what if I made myself more available, I should have gone to the gym more, how could I not see the signs? I know it is hard, but don't think about all the single trips your partner took or when the phone rang, they left the room.  You didn't make the arrangements for the trip and you didn't answer the phone call; they are adults and did it all on their own judgement.  You are not to blame for something you had no control over.  However, if you want to rebuild your relationship, you have to move on from their blunder and rebuild your future together.
As for the cheating party, they need to own up to their mistake.  Admit what they did and if the relationship can be saved, meet your partner with 100% to save any part of what you have built.  No one is perfect and we are human and make mistakes.  You may have months or years with each other and sometimes people just cannot let that go.  There is nothing wrong with that.  Fight for your love!  Fight for your heart!  Fight for what you believe in!  With that being said, only make promises you can keep and let your better half know you will never cheat again and they are #1 in your life.
About the Author
Latest Posts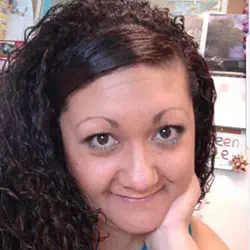 Having a 26 year career in Franchise Development, I feel I have always had a passion for giving advice and listening to an upset soul. I've had my fair share of heartache and ultimate love. Friends, family and even my children's friends feel that I am a caring person and they can trust me to guiding them to the right path.