7 Ways To Your Relationship Happiness
On the way to finding your relationship happiness, you may have to think about things such as strengths, weaknesses, risks, positive thinking, etc…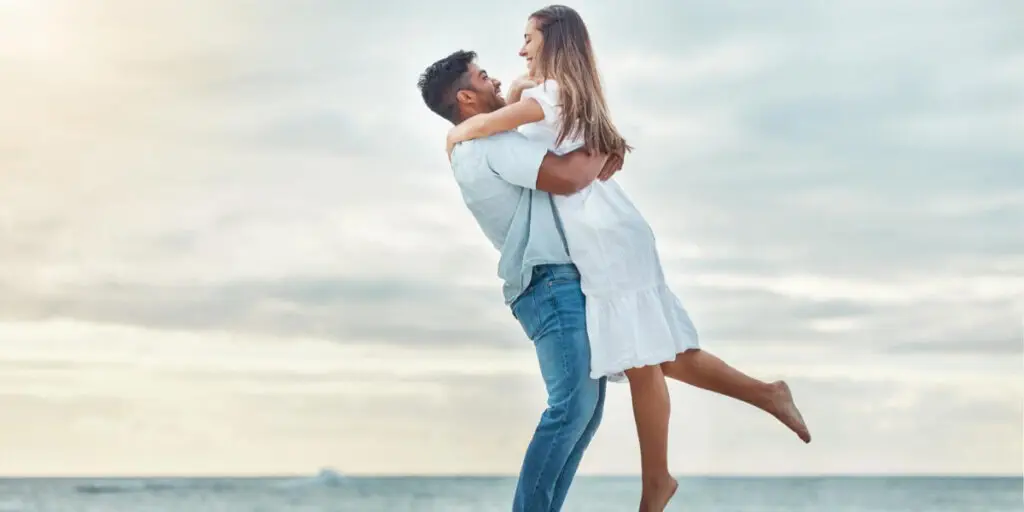 1) Find out who you are on the road to finding a relationship. Do a self analysis to fully understand your capabilities and what makes you shine.
Three important things to consider on your way to relationship happiness are:
know your strengths
know your weaknesses
weigh the risks (what it will cost you to get to the top)
2) Do what makes gives you happiness and rejoice in positive emotion! Dream big, go for the goal you seek! If you want to be a winner, think like one. John Di Lemme once wrote, "No one but you owns the title deed to your dream." When you find your relationship dream, own up to it. Do not hide behind an iron curtain. Invest in yourself. Find your dream big relationship. It's not just another dream. People just like you find their dream relationships every day.
Become the things below, in your relationships to create happiness, and you will go far:
Become tenacious
Do not give up on your dream of a relationship
Be unstoppable! (let no one hold you down)
3) Follow successful relationship minded people in your pursuit of your happiness. Do you ever wonder why some people in relationships make their relationships seem so easy to obtain, and they are always happy? The answer is this: they work very hard at it. Successful relationship minded people are not reserved about giving away useful tips. Life coaches such as John Di Lemme, book writers such as Jack Canfield, and people who started off as poor, then later became rich, such as Robert Kiyosaki, built their businesses on cultivating personal relationships with others.
4) Obtain a positive thought process; keep positive thinking in your relationships. Just as a room can have a lot of clutter, so can our thoughts. By unlocking the clutter and re-shelving it into manageable compartments in your mind, you will notice you are now clearer thinking, and able to become more viable to a future mate. Your road to a better relationship can now be paved with gold.
Some things you can do to un-clutter your thoughts and create happiness;
Clear your mind of any thoughts on negativity
Attack all negativity and conquer it
Refocus your thoughts for a clearer view
5) Champion relationship people listen to their own drummer and exude positveness. People who have the healthy relationships are often times the people who cultivated their own unique ways of listening to each other, and utilizing communication. Finding your own way to communicate, that works for you in your relationship, is so much better than if you went with someone else's way. On top of everything, belief in yourself. The rest will soon follow your path.
6) Decide you can make a difference in someone else's life, find your inner happiness, and stick with it. Whether it's having friends personally help you find your mate, going to social events where single people dwell, or using an online dating service, stick with your plan of action. Don't let anyone turn you around. Your happiness believes in you just as much as you believe in your future relationship.
Three ways of achieving for formulating a difference in someone's life are as follows:
Find the change you seek in life
Visualize the vehicle you will use to achieve your dream
Seek the vehicle you want to utilize to achieve this goal
7) Practice achieving positive, inner happiness habits to create your perfect relationship. Your habits say just as much about you, as the clothes you wear, your accessories, and the way you keep up your car or things you own. Whenever you want to think of something negative, just wipe it away, and continue on with your day. Soon the good habits will outnumber the bad ones, and the newly found relationship with your soul mate will thrive.
Several things you can to do form successful relationship happiness habits are as follows:
Work towards obtaining rewards healthy habits
Consistency, find it, then keep repeating successful actions for it
Keep yourself motivated and don't ever stop
Directly Related Articles:
About the Author
Latest Posts
Lauren Castle is an internet article writer. She consults with people all over the Bay Area and beyond for their take on internet dating, which is one of her writing categories. In her spare time she sings karaoke, travels, reads various topics, and visits the beach nearby.
Born in San Francisco, CA, Lauren was raised and is currently a resident in Fremont, CA where there is an affluence of culture, diversity, and industry. She spends her spare time volunteering for a private Industry where she has met many positively influenced people. One of her future projects in the works is helping write a book that will impact the lives of many people.
Connect with Lauren Castle Writer for Love Engineer
Google+